During the extrusion process of profiles, containers, boxes, etc. will generate high static electricity, which can cause many problems for inkjet printing systems:
1. A large amount of dust is adsorbed onto the printing material.
2. Ink jet deviation, resulting in needle holes or white spots, leading to a decrease in printing quality.
3. Causing electronic malfunctions in inkjet printing equipment and damaging the nozzle.
4. Pollution directed deflection plate, production halted due to additional cleaning.
Solution:
Install QP-ES or QP-S66 static eliminator in front of the printing nozzle to effectively neutralize static electricity on the surface of the printing material and ensure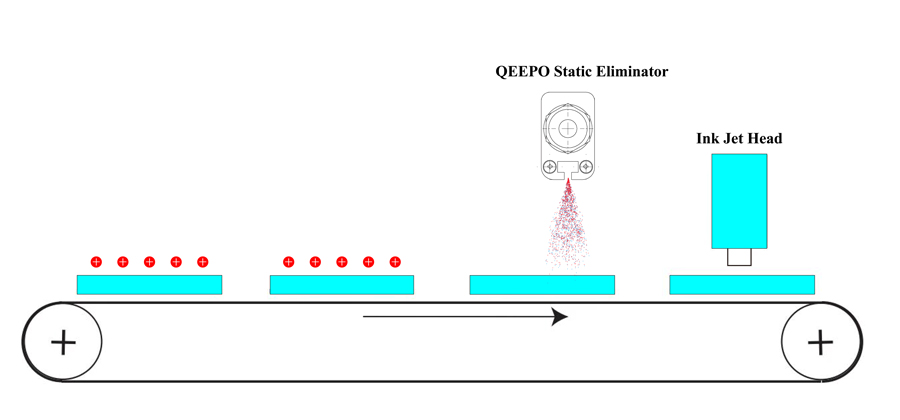 1. No dust adsorption.
2. Improve printing quality and eliminate jagged edges and ink deviation.
3. Eliminated electronic faults caused by static electricity generation.
4. Clean directional deflection plate reduces cleaning workload and improves production efficiency.
---
Post time: Oct-26-2023